Roles and Responsibilities of a Community & School Recreation Coordinator (CSRC)
Use the school as a major asset of the community to develop and organize 'community-based' sport, culture and recreation programs and services that link school to community, for the benefit of the entire community.
Offer programs after school, in evenings and on weekends, school holidays, and at community and school special events.  Programs will be offered for the full calendar year and provide opportunities for the community.
Work with the Steering Committee to develop an Annual Program Plan for community, sport, culture and recreation programs. The program should ensure community wide benefits, including leadership and community capacity building opportunities.
Provide program reports to Steering Committee and forward to the NSCRD as per reporting requirements.
Participate in mandatory training events and seek out professional development opportunities in accordance with employer policies.

Buffalo Narrows, Twin Lakes Community School

Chelsey Bouvier
Canoe Lake Miksiw School
Phone: (306) 829 -2012
Fax: (306) 829-4411

Cumberland House Cree Nation, Nisto Awasisak Memorial School
Phone: 306-888-7316 
Fax: 306-888-4448
Email: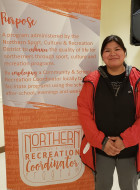 Georgina Beatty
Deschambault Lake, Kimosom Pwatinahk Collegiate

Dillon, Buffalo River Dene Nation School
Phone: (306) 282-2044
Fax: (306) 282-4420
Email: 

Green Lake, St. Pascal School
Phone: 306-832-2131
Fax: 306-832-2124
Email: greenlakecommunityrecreation@hotmail.com

Hatchet Lake, Father Megret Schools
Phone: (639) 633-2205
Fax: (306) 633-2053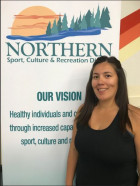 Marva McCallum
Ile a la Crosse, Rossignol High School

Kyle Bouvier
Jans Bay, Jans Bay School

La Loche, La Loche Community Schools
Phone: 306-822-7549
Fax: (306) 822-2623
Email: 

Lac La Longe, Bells Point Elementary School
Phone: (306) 425-5600
Fax: (306) 425-5700
Email:

Lac La Longe Indian Band, Senator Myles Venne School

Montreal Lake, Senator Allan Bird Memorial School
Phone: (306) 663-5602
Fax: (306) 663-5652
Email: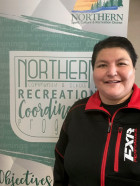 Rosalyn Misponas
Patuanak, St. Louis School

Pelican Narrows, Wapanack & Opawikoscikan Schools
Phone: 639-314-1310 
Fax: 
Email: emjl07@hotmail.com

Larrainne Natomagan
Pinehouse, Minahik Waskahigan Elementary School

Sandy Bay, Hector Thiboutot Community School
Phone: (306) 754-7738
Email:

Southend, Reindeer Lake School
Phone: (306) 758-2025
Fax: (306) 758-4837
Email:

Stanley Mission, Rhoda Hardlotte & Keethanow Schools
Phone: (306) 635 7398
Fax: (306) 635-2050
Email: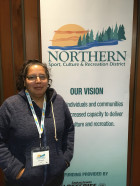 Erin Hennie
Timber Bay, Timber Bay School